The New Retail Banking Imperative: A Segment of One
By David G. Schick, EVP, Group Strategy & Transformation and Director, Strategic Operational Excellence, Maybank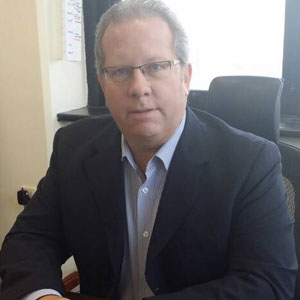 David G. Schick, EVP, Group Strategy & Transformation and Director, Strategic Operational Excellence, Maybank
SETTING THE STAGE
Around the world, new management tools, techniques, technology and innovation continually shape and change industries as well as customer preferences and behaviours. With the advent of the internet—which has created a globally connected populace—changes are happening with more speed, and that speed is increasing! At times, paradigm shifts occur in overall economies as well as specific industries. This is happening in
retail banking
today.
When these paradigm shifts in thinking and doing occur, 'buzz' words or phrases which characterise these events sometimes arise. For example, remember the word multi-channel? Driven primarily by advances in technology, this was used to describe the emergence of a new way of thinking for banks in how they can reach and interact with customers–and it was soon replaced by the word omnichannel. While the concept has been around for a while (especially in retail), the phrase or idea of 'a segment of one' is now gaining more prominence in the banking world. What does this mean? There are many definitions around—however, for me, it means simply this: having the end-to-end customer experience (CE) designed in such a way that it feels customised and unique for each and every customer.
Why is this move to customising the CE occurring? Giant grocers such as Tesco; giant retailers such as Walmart; e-commerce and technology behemoths such as Alibaba, Apple and Google; many telcos; and of course, Fintech companies are now forcing banks to redefine their product and service platform. Also, shifting customer behaviours and preferences are demanding that banks change the way they interact with their customers. The result? A new norm in retail banking driven by intense competition from inside and outside the industry; and key customer requirements around 24x7 access, speed, simplicity, trust and 'recognising and knowing me—the customer'.
WHAT NEEDS TO BE DONE
As the retail banking industry moves towards this new imperative of re-defining the customer experience, what do banks need to do to win in this increasingly complex and competitive landscape? There are several, but a few of the key ones are as follows:
1. Creating a new segmentation methodology.
Supplementing traditional demographic factors (e.g. age, income) with psychographic factors emphasising 'lifestyle' to ultimately look at segments in a different way (e.g., 'Fashionista').
Any retail banking organisation needs to have an executable strategy
These new factors will sit side-by-side traditional ones but ultimately will grow in importance.
2. Developing a true 360 degree view of the customer.
Upgrading core systems; outsourcing key activities/functions (IT, marketing, data mining, etc.); moving to 'the cloud'; implementing new software tools and systems (RPA, AI); or any combination of these—whatever investment is needed to get a true picture of customer preferences and needs is essential—and it needs to be proactive. Increasingly, data from external sources will become more critical. Therefore, any retail banking organisation needs to have an executable strategy whereby it is appropriately imbedded into multiple social media platforms so that the new lifestyle data continually permeates decisions around customers.
3. Blending of retail banking with traditional retail (consumer) industries.
Partnering with core lifestyle companies (e.g., auto, beauty, fashion, food, travel, sports, etc.) will become the norm for retail banks. This will need to occur from both a marketing and delivery standpoint. As part of this new business model, retail banks will also need to become much more embedded in e-commerce platforms beyond simply acting as a payment provider/conduit.
4. Employing staff with new skills.
Turning all front-line (as well as many middle and back-office) staff into digital experts and champions will become a core operating requirement for all retail banks. Also, banks will need to change the way all staff (virtual or otherwise) interact with customers--understand needs first, sales after.
In addition to the above, there are some core operating essentials for retail banks--all basic transactions to e-channels, simple products, no paper, significant reduction in cash usage, new branch formats, etc. Also, in this new connected world, all banks must ensure top-class cybersecurity and data privacy.
EXECUTING THE VISION
In my view, what separates 'the good from the great' is execution—and execution which truly engages the employee population. Therefore, the key to winning in this race comes down to how well and how quickly any retail banking business can implement this new way of interacting with the customer. Therefore, retail banks must:
• Ensure unwavering and vocal senior management support of the vision.
• Create and sign-off on the investment needed (technology, training, hiring, marketing, and so on).While this seems obvious, many 'great' ideas are discussed and agreed to—but never funded. While it may be imperfect, the roadmap and business case needs to be put up-front in the transformation process.
• Craft and implement an organisational model which effectively supports the right balance between truly understanding customer preferences and potential 'over-engagement'.
Can retail banks really create and implement this new model and way of thinking? Absolutely. In fact, we bankers have no choice. The banking/financial services industry does occupy a unique place in most economies and people's lives. Granted, banks have lost some of that leverage in recent years but still retain much of the regulatory advantages and the customer intimacy relationship which comes with dealing in money and wealth.
In this highly competitive race, surely the leaders shall dominate the followers. This shifting of the traditional view of the customer to this customised view is a game-changer. It is the paradigm shift which will determine the winners and losers in the retail banking space over the next decade.