Digital Banking Transformation
By Vincentius Ivan, SVP, Head of Country Business Intelligence, PermataBank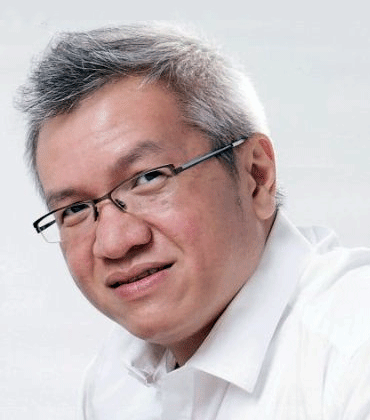 Vincentius Ivan, SVP, Head of Country Business Intelligence, PermataBank
Permata Bank, based in Jakarta, Indonesia is a major banking solutions provider with 329 branches (313 conventional & 16 Syaria branches), supported by 940 ATMs in 60 cities throughout the country.
Here we are at the dawn of digital revolution. The technology and infrastructure available has made us always connected, always "on-the-grid". This very essence had created influx of a new-breed of supply and demand into the equation.
New economy models are rising such as P2P models, Social economy, crowd sourcing, and so on. Many business models have been transformed due to the demand of this instant and ubiquitous digital lifestyle of the millennials.
Those who don't transform are threatened by the so called "disruptive technology". They are called "disruptive" because they disrupt the existing traditional business models. They certainly are not at all disruptive to the new lifestyle.
Amongst those transformed business models, surprisingly banks are one of the late adopter. Even now, there are so many banks still at guesswork on what does it mean for the bank to get "digitally transformed" or to be a "digital bank".
Some believe that it is simply a matter of using digital technologies to sell and service clients more effectively and efficiently, and in a personalized way. Other think that it is a new application of digital marketing initiatives or just a matter of using technology to drive business process innovation. The more ambitious ones aim for nothing less than to be the Uber of taxi or the Air bnb of hoteling.
How the bank's executive defines it, will have an impact on the strategy of the bank. Thing is, many executives still resort to a more conventional definitions due to concerns of disrupting their own business. They prefer to make minor changes to their business incorporating technologies here and there, rather than to innovate fundamentally.
But we all know too well that this is the pattern on how traditional taxi companies are now being disrupted, how hotel-chains are being disrupted, and how traditional media has been disrupted.
In the situation of uncertainty, one can always go back to the basics. Not basics as in a sense of "ordinary", but basics as in "fundamentals". Organizations should fully understand what are actually the building blocks of "digital technologies", what are actually the building blocks of a "banking services" and analyze them, fuse them at fundamental level, and synthesize new breed of financial services.
The building blocks of "digital technologies" are smart phones and tablets, mobile-data infrastructure, GPS, cameras, and so on. Just to be forward looking, we could throw in IoT, wearable devices, Virtual Reality and Augmented Reality techs. Behind them we also have Big Data technologies to help compute and analyze the stream of unstructured data coming in from million of devices and social media accounts.